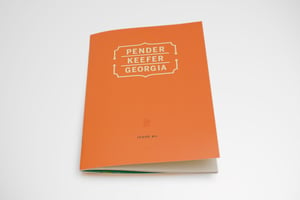 $

15.00 - On Sale
A series of artfully designed guidebooks that help Vancouver residents discover and enjoy small businesses and attractions in our favourite part of the city: Chinatown.
Launched January 2013—vol 1 issue 2.
In this issue: Dim Sum, The Wing Sang Building, Thai Food Market, New Mitzie's Restaurant... and more!
6.25" x 8.75"
48 pages full colour offset
Includes tear-away map of Dim Sum in Chinatown.